8 am  Bible Study
9 am  Worship Service
10:15 am Sunday School

  for both Adults and Children
Welcome to 
LAKESIDE METHODIST!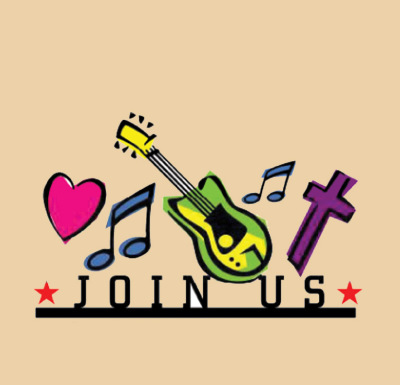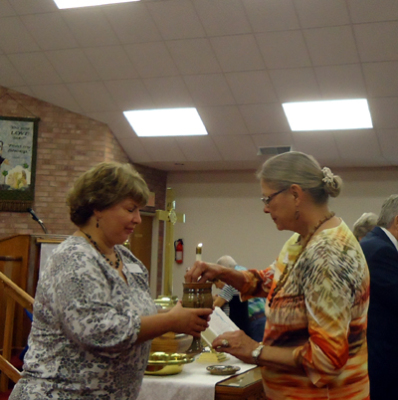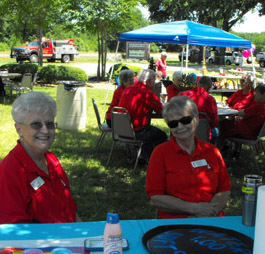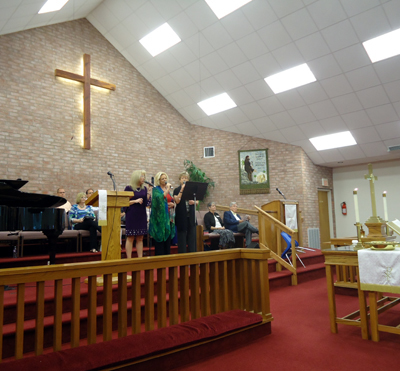 Open Hearts~Open Doors~Open Minds

Come join us at Lakeside!

We are a small rural church located by the Richland-Chambers Reservoir, with a congregation of loving, friendly people ready to welcome you into our fellowship.

We strive to love one another, spread the word of God and make sure all children know Jesus Christ.
Are you looking for a church home?--look no further.  Come worship with us and find peace with God and fellowship with your fellow man.  And come as you are!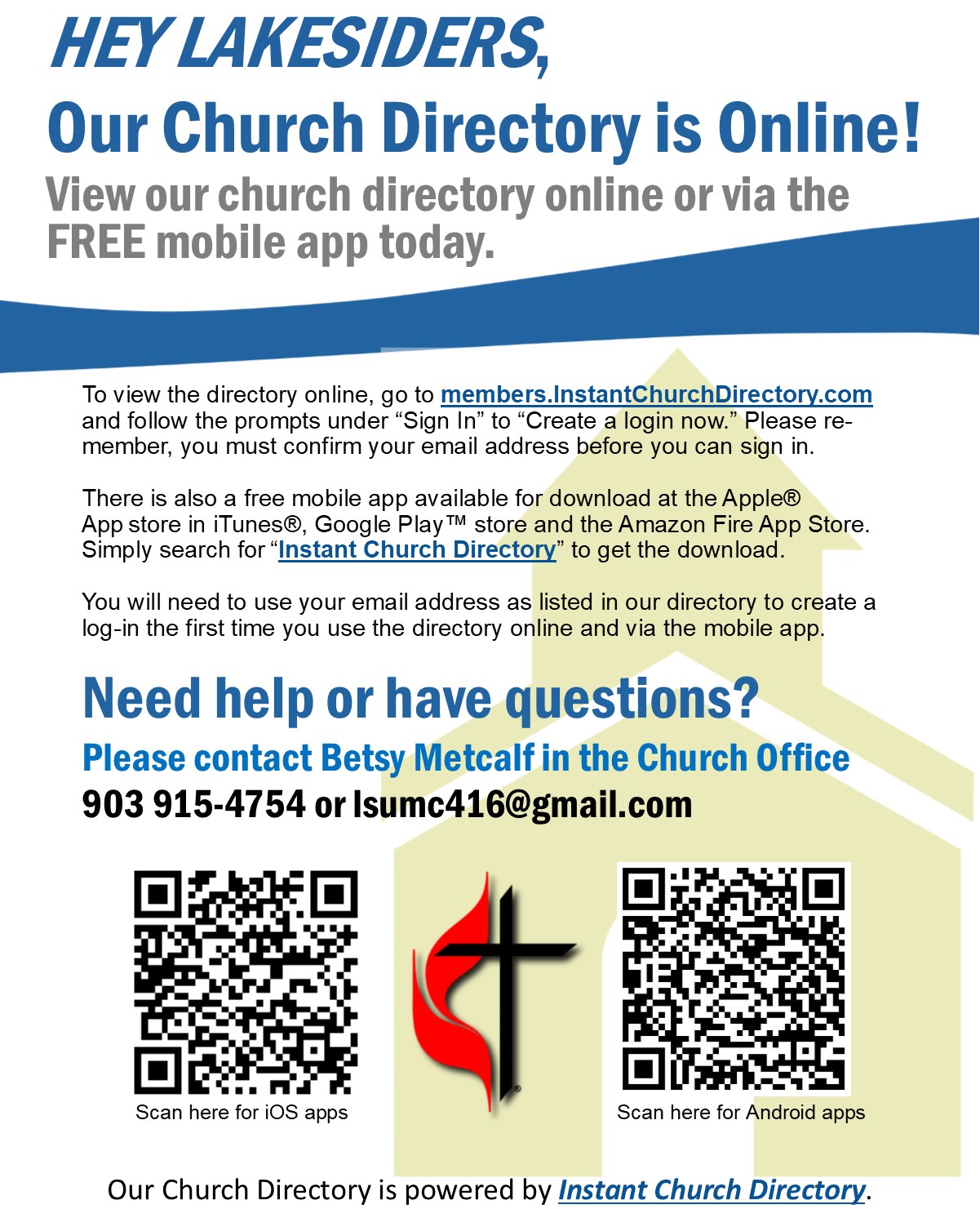 Our Pictoral Directory

is only accessible to our members.  Once you have joined Lakeside, your email address allows you access. 

You can access the directory with your mobile phones or your computer at any time. 

Access the application on your computer at:
Access instructions on how to access the application from your iOS devices:
Access instruction on how to access the application from your Android devices: